One of the oldest Swiss chocolatiers in the world- Lindt has launched the 'Home of Chocolate' on 13th September 2020 in Zurich, Switzerland. Aptly named- the 'Home of Chocolate', this 65,000 sq. feet museum is devoted to the history and production of one of Switzerland's most delectable exports. A 3-floor multifunctional space- dedicated only to chocolate!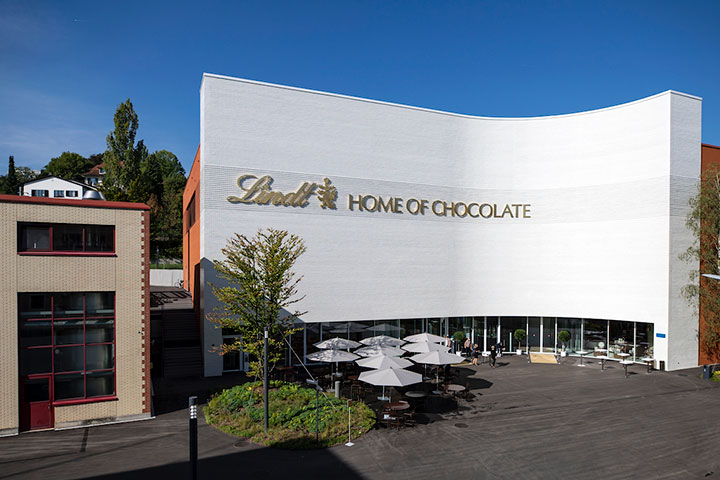 Conceptualized by Basel-based architects Christ & Gantenbein, the museum is nothing less than a spectacle! Visitors on arrival will be welcomed to this fabulous world of confectionery with the sight of the WORLD'S LARGEST CHOCOLATE FOUNTAIN standing tall at 9m at the entrance of the building. Located in Kilchberg, the space features a multimedia and interactive exhibition about the history of chocolate, the production process of a cocoa bean to a chocolate bar. The innovation lab will show a scale down of a production facility and innovative techniques used to make different and better products.
The museum will also house the world's largest Lindt chocolate shop, a Lindt café, and a Lindt Chocolateria for people who would like to make their personal chocolate creations.
An ode to chocoholic's world over…. this chocolate haven is yet another reason why we all need to add Switzerland to our travel bucket lists! In the meanwhile, you can tempt your taste buds and take a virtual tour of the facility here- https://youtu.be/e2fOpOsAAdo